Hanson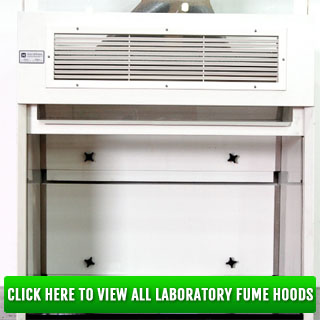 Take a look at our line of used Hanson laboratory fume hoods at National Laboratory Sales when you're in need of reliable laboratory furniture. We strive to provide our customers with advanced furniture for their laboratories created by some of the best manufacturers, that's why we carry Hanson laboratory furniture here at National Laboratory Sales. For the ultimate combination of safety, performance, durability and styling, select the company that brings you laboratory chemical hoods. Designed to limit your exposure to noxious fumes, dust, vapors, and other hazardous materials; these Hanson laboratory fume hoods are designed to protect you and your staff.
Did we mention that each of the Hanson laboratory fume hoods come with unique safety features that exceed the industry standard by including one of the highest-rated safety glass, a consistent airflow delivery, and a thicker liner board. We know that some projects require design assistance, renovations, or possibly new construction; trust that National Laboratory Sales has the experts on all of the furniture for your labs and can help assist you in every way. Don't let the thought of purchasing a used Hanson laboratory fume hood be a daunting process. Built with an innovative design that's ideal for either tall or bulky apparatuses, materials, and processes; let our team of experts tell you why Hanson laboratory fume hoods could be right for you!
---
Fill out our form below to contact National Laboratory Sales today and let us know if you're interested in receiving more information about any of our used Hanson laboratory furniture and fume hoods today!