Hamilton Scientific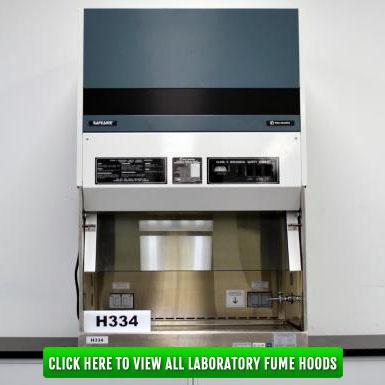 Are you searching for the right used laboratory furniture to refurnish or upgrade your your lab, university, or biotech? Make sure you check out the line of Hamilton Scientific laboratory fume hoods at National Laboratory Sales. Built with top of the line steel to provide you with that much needed reassurance; each of the used laboratory fume hoods we carry by Hamilton Scientific are always presented to you in excellent condition and are ideal for any and every laboratory application. Let our experts at National Laboratory Sales know what it is that you need from a fume hood for your environment and see if the Hamilton Scientific fume hoods are right for you!
Choosing the right laboratory furniture shouldn't be a daunting process. Our experts at National Laboratory Sales are here to help make it as easy as possible by providing you with top of the line, used Hamilson Scientific laboratory fume hoods. Did you know that Hamilton Scientific is one of the leading leaders in laboratory furniture, like used laboratory fume hoods and cabinets? Don't just take our word for it though; take a look at the used laboratory furniture we offer and give us a call today!
---
Fill out our form below to contact National Laboratory Sales today and let us know if you're interested in receiving more information about any of our used Hamilton Scientific laboratory furniture and fume hoods today!