Labconco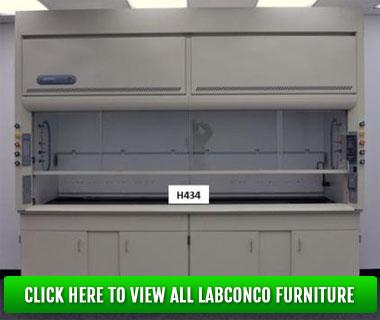 Here at National Laboratory Sales, we are proud to announce our exclusive line of used Labconco laboratory furniture. Outstanding service that comes from National laboratory sales along with a guarantee promise you'll love your lab furniture from Labconco. Check out National Laboratory sales for all your lab furniture needs today! Today, Labconco provides the highest quality furniture and equipment to laboratories around the globe. Their equipment is marketed through a worldwide network of distributors and at National Laboratory Sales, we can provide you with these beautifully designed laboratory fume hoods and other laboratory furniture.
If you're looking to purchase any laboratory product or update existing lab furniture, we're your people! These products from Labconco are top of the line and from a trusted brand to work with in any laboratory. Did you know that Labconco is proud to be a member of the U.S. Green Building Council? The USGBC is a non-profit organization committed to expanding sustainable building practices! Whether you're in need of a laboratory fume hood or any type of furniture for your lab, trust that Labconco is a great brand. Our experienced laboratory design specialists are personally available at every stage of your project, from the initial consultation, through the design phase, all the way to the selection of lab furniture.
If you have any questions regarding any of our used Labconco laboratory furniture, call our office and speak with one of our expert staff members about the benefits of using one of their fine products.
---
Fill out our form below to contact National Laboratory Sales today and let us know if you're interested in receiving more information about any of our used Labconco laboratory furniture!