Flow Sciences, Inc.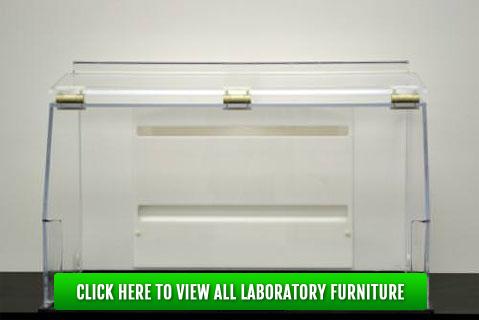 Look no further than National Laboratory Sales when you're searching for used laboratory furniture that can provide you with maximized containment, ergonomic ease of use, with high performance standards, minimal energy consumption, and design flexibility. Designed and manufactured to provide you with containment solutions for research and development laboratories, pilot plants, automation equipment and robotics, Flow Sciences lab furniture will provide you with safety when handling fluids of gases that need to be weighed, mixed, processed, or even manufactured.
Flow Sciences laboratory furniture is commitment to safety and performance in the engineering, design, testing, and installation of containment enclosures has proven performance throughout the pharmaceutical, biotech and chemical industries, as well as forensics, academia and government research. Their furniture products are designed to protect operators from exposure to hazardous particulates and vapors while performing delicate operations. If Flow Science sounds like a great manufacturer, it's because they are. Flow Sciences, Inc's used laboratory furniture and laboratory fume hoods are some of the best you'll find around!
Flow Sciences, Inc. laboratory furniture products have been handled by architects, plant managers, industrial hygentists, safety professions and scientists in order to engineer a customized solution. Flow Sciences, Inc. is one of the world leaders in containment solutions and is dedicated to delivering superior engineering quality and service when it comes to their lab furniture that we carry at National Laboratory Sales.
The Flow Sciences, Inc. will continue to engineer the advancement of safety with their lab furniture. If you're interested in hearing more about any used Flow Sciences, Inc.laboratory furniture and fume hoods, give us a call today to talk to one of our expert staff members at National Laboratory Sales.
---
Fill out our form below to contact National Laboratory Sales today and let us know if you're interested in receiving more information about any of our used Flow Sciences, Inc. laboratory furniture and today!