NuAire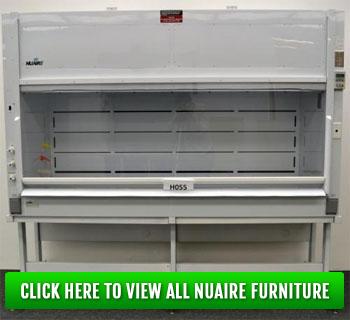 Look no further than National Laboratory Sales when you're searching for new or used laboratory furniture. NuAire is one of the most recognized manufacturers for lab furniture. Every piece is selected to fulfil the specific requirements of a laboratories use whether it is in healthcare, industry, pharmaceuticals or research. NuAire is one of the manufacturers that we carry at National Laboratory Sales. Their hoods are brilliantly designed for practicality and each piece that comes out of NuAire is designed for their consumers along with close attention to every detail in the phase of the fabrications and assembly processes.
When you're thinking about purchasing a NuAire prouct, know that each piece of used laboratory furniture that is tested, has outstanding value and is deemed dependable to last in crucial times. NuAire has been universally recognized as the leader in providing laboratory professionals with dependable products for the most demanding environments. Specific lab furniture features include shelving, storage systems, gas/electricity supplies and clean areas. Clean rooms may require flow cabinets, fume hoods, safety cabinets, transfer hatches and clean benches.
The purpose of our quality system is to provide assurance to our customers that used NuAire laboratory furniture are manufactured using internationally-accepted standards of performance. We have many different configurations of NuAire available to meet your needs and specifications. Call our office at National Laboratory Sales today and speak to one of our team of experts for more information on any of the used NuAire laboratory furniture and let our expert staff show you the that is available.
---
Fill out our form below to contact National Laboratory Sales today and let us know if you're interested in receiving more information about any of our used St. Charles laboratory furniture today!