Bedcolab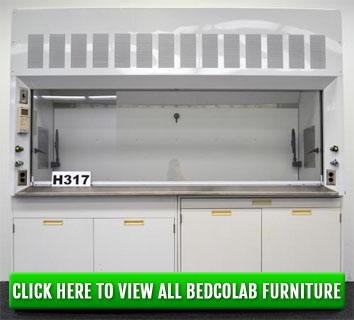 National Laboratory Sales is proud to announce the line of Bedcolab furniture for labs that they carry. Their mission is to be the furniture lab cabinet supplier of choice by producing high value, ecological products. Bedcolab is one of the leading retailers of laboratory furniture; including laboratory casework and laboratory fume hoods. Bedcolab lab furniture is found in Universities, Pharmaceutical and Biotech companies, hospitals, and Industrial labs. Their designs offer customers and industry professionals a firm dedication towards the success of their laboratory projects.
Bedcolab is a trusted name when it comes to producing furniture for labs. They offer you a complete line of floor mounted casework, castered cabinets or under-counter suspended cabinets designed to work in your laboratory. You have the ability to match the painted metal and the wood facings, or maybe you want to spice it up with contrasting colors? Whatever your choosing, know that Bedcolab furniture is a great choice. We believe that it's your laboratory and it's your choice when it comes to choosing which is right for your laboratory. That's why National Laboratory Sales keeps a variety of furniture available for you. Call our office today for more information on any of our Bedcolab casework
Each Bedcolab fume hood meets or exceeds the most stringent safety requirements that are available. This makes Bedcolab furniture high quality and the choice for many Universities, Hospitals and Industrial labs. Bedcolab also manufacturers full walk-in radioisotope fume hoods to make it easier for larger equipment to roll in and out of. The Bedcolab secure containment hoods have been tested by R.W.D.I using protocols as specified in the Health Protection Branch Standard. Bedcolab also manufacturers specialty equipment such as flammable solvent storage units and acid storage units. We also carry some Bedcolab fume hoods for you! Whether you need Low velocity hoods, Balanced Air, VAV, ADA, Radioisotope, Perchloric, California type, Student teaching hood, or a designed to your spec floor mounted hoods; we have the right furniture for you! Contact us today to learn more about how we can help furnish your facility with all of your furniture needs.
---
Fill out our form below to contact National Laboratory Sales today and let us know if you're interested in receiving more information about any of our used Bedcolab laboratory furniture today!