Kewaunee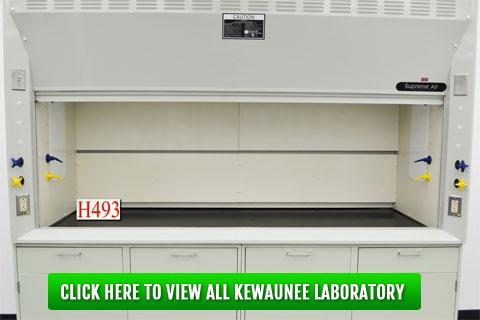 For many years, the Kewaunee brand has been producing great laboratory furniture so you could turn your laboratory into the laboratory you've always wanted. They specialize in producing laboratory equipment for educational, healthcare, and industrial applications in laboratories like single testing lab for a water treatment plant or entire multi-million dollar research campuses. We believe the Kewaunee brand is one of the great brands that have the certain experience and the durability when it comes to deciding on laboratory fume hoods or cabinets. Call National Laboratory Sales today for more information on any of our Kewaunee laboratory furniture.
Our experts at National Laboratory Sales comprehend that laboratories are more than just laboratory caseworks and laboratory fume hoods. For that reason, the Kewaunee brand prides itself on product development and is constantly looking at new materials, new methods, and new technologies that can solve the constantly changing requirements of the modern day laboratory. Let us show you why having laboratory furniture from Kewaunee is a smart choice.
At National Laboratory Sales, we understand that preparation, accounting, designing, engineering, installing, and testing are all parts of the process of furnishing a new laboratory. Our expert team is here to help along the process so you're not alone and to make the process as easy as possible when it comes to picking out any laboratory furniture. We take pride in our project management skills, and the latest in technology to make sure that your new laboratory is completed on time and on budget. Give our experts at National Laboratory Sales a call today and let us help you find the right used Kewaunee laboratory furniture today!
---
Fill out our form below to contact National Laboratory Sales today and let us know if you're interested in receiving more information about any of our used Kewaunee laboratory furniture today!