NuAire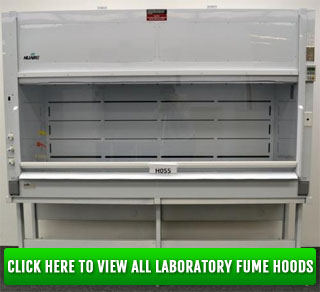 Here at National Laboratory Sales, we pride ourselves as one of the best providers of used laboratory furniture from some of the best manufacturer like NuAire. NuAire is one of the most recognized manufacturers for furniture and laboratory chemical hoods. NuAire has been universally recognized as the leader in providing laboratory professionals with dependable products for the most demanding environments. To accomplish this, we use a quality management system structured to ISO 9001 and ISO 13485 (medical device) requirements. Don't let the thought of purchasing a used laboratory fume hoods be a daunting process; give our team of experts at National Laboratory Sales a call today and let us help you find the perfect used NuAire laboratory fume hood today!
Their chemical hoods a designed brilliantly and practically for their consumers and pay attention to every detail in the phase of the fabrications and assembly processes. Each piece of furniture for labs that is tested, has outstanding value, and is deemed dependable to last in crucial times. The purpose of our quality system is to provide assurance to our customers that NuAire laboratory flow hoods are manufactured using internationally-accepted standards of performance. Call our office at National Laboratory Sales for more information on any of the NuAire furniture for laboratories and let our expert staff show you the best laboratory fume hoods that are available.
---
Fill out our form below to contact National Laboratory Sales today and let us know if you're interested in receiving more information about any of our used NuAire laboratory furniture and fume hoods today!