CaptairFlex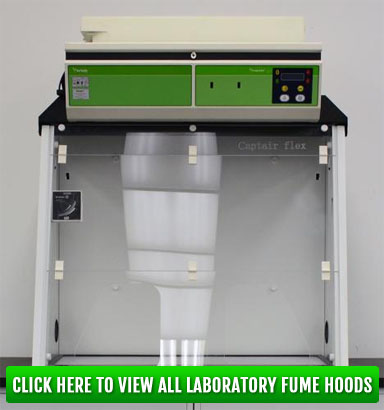 At National Laboratory Sales we know the difficulty of choosing the right furniture for your lab, that's why our mission is to make the process as easy as possible. That's why we carry only the best Our expert staff can help direct you towards the right manufacture and the furniture that fits your criteria. All of the CaptairFlex ductless fume hoods are designed to protect users during applications that emit vapors and/or chemical particles. Captair's line of ductless laboratory fume hoods offer a level of performance that ensures your safety while offering an environmentally-friendly alternative to traditional systems.
Erlab's "flex technology" provides the user with a wide range of possibilities in the filtration stack above the lab fume hood. This allows you to carry out a variety of applications in your laboratory. Going ductless has many benefits, but only the
CaptairFlex
has a modular stacking filtration column, no more switching filters for each application! The modular design of the filtration column makes the CaptairFlex line adaptable to the safety needs of any field. The interchangeability of the filters allows the filtration column to be configured specifically for the applications carried out within the enclosure.
If you're interested in the CaptairFlex line of used laboratory fume hoods, give us a call and we can answer any questions that you may have about any of the furniture that we carry at National Laboratory Sales. With so many options of furniture, we'll make sure that you're directed to the one that fits your needs and your budget.
---
Contact National Laboratory Sales today and let us know if you're interested in receiving more information about any of our used CaptairFlex laboratory fume hoods and laboratory furniture today!