Fisher Hamilton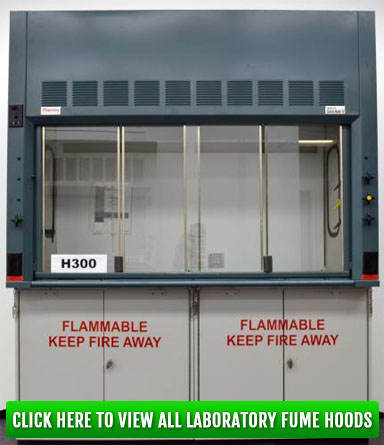 Make sure you check out our line of used Fisher Hamilton laboratory fume hoods here at National Laboratory Sales when you're thinking of upgrading or refurnishing your lab. Fisher Hamilton is one of the leading manufacturers when it comes to safety laboratory furniture. They offer the most comprehensive selection of products for your laboratory. Our products include adaptable workstations, wood and steel casework, safety hoods, epoxy and phenolic resin work surfaces, fixtures and accessories.
Concept laboratory chemical fume hoods have a low flow design, capable of proper containment at lower (60 FPM) face velocities. These laboratory safety hoods provide a higher visual sight line, chain & sprocket counterbalance, and a flush sill/trough to enhance safety and comfort. If this is the type of lab furniture you're in need of, look no further than National Laboratory Sales for a great price that won't hurt your wallet.
In order to give our customers advanced furniture for their laboratories, we provide products by manufacturers who are continuously investing in testing and research for their products. For the ultimate combination of safety, performance, durability and styling, select the company that brings you laboratory fume hoods. We know that some projects require design assistance, renovations, or possibly new construction; trust that National Laboratory Sales has the experts on all of the furniture for your labs and can help assist you in every way.
We also carry a full line of flammable storage cabinets for your fume hoods. Our flammable storage cabinets come as part of many of our extensive selection of laboratory casework. When planning on your laboratory design, flammable storage cabinets can be a must have if your lab plans on using flammable materials and are required by OSHA. Our flammable storage cabinets are made to store flammable chemicals and solvents to protect your laboratory and staff from the potential harms.
Let our trained professionals help furnish your laboratory with furniture that will fit your specific needs and available space. The furniture that we have in stock is available in many sizes and configurations. Our used Fisher Hamilton laboratory furniture is high quality and a great replacement to new furniture for the cost conscious laboratory facility. Whether you are developing a new facility, remodeling an existing facility or just need some more equipment, we can help. Contact us today to learn more.
---
Fill out our form below to contact National Laboratory Sales today and let us know if you're interested in receiving more information about any of our used Fisher Hamilton laboratory furniture and fume hoods today!