Labconco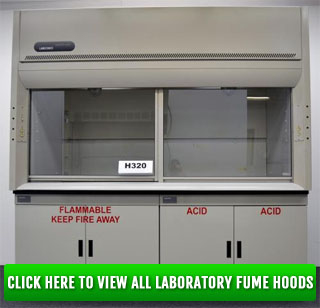 Here at National Laboratory Sales, we are dedicated to providing you with top of the line laboratory furniture manufacturers like Labconco. Whether you're in need of a fume hood or any type of furniture, trust that we have many great brands in stock. If you have any questions regarding the used Labconco laboratory furniture, call our office and speak with one of our expert staff members about the benefits of using one of their fine products. We have a full line of furniture in stock including epoxy counter topped furniture, base cabinets and more!
Today, Labconco provides the highest quality furniture and equipment to laboratories around the globe. Their equipment is marketed through a worldwide network of distributors and at National Laboratory Sales, we can provide you with these beautifully designed laboratory fume hoods and other used laboratory furniture for your lab. Labconco is proud to be a member of the U.S. Green Building Council. The USGBC is a non-profit organization committed to expanding sustainable building practices. If you're thinking about thinking about purchasing a laboratory fume hood, let our staff help you decide which one is right for you!
---
Fill out our form below to contact National Laboratory Sales today and let us know if you're interested in receiving more information about any of our used Labconco laboratory furniture and fume hoods today!