Kewaunee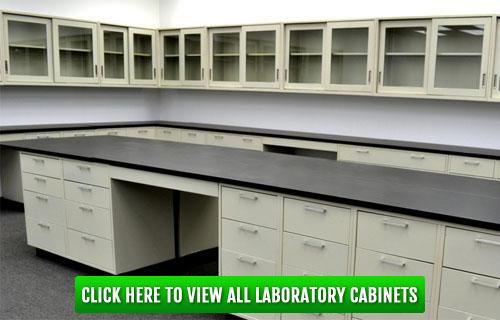 Here at National Laboratory Sales, we believe that Kewaunee is one of the top manufacturers of cabinets for labs and casework. They've designed each safety furniture piece to withstand unique situations in any type of laboratory. We take pride in carrying lab furniture that has met special requirements that live up to the standards of solutions that may have been encountered before. The Kewaunee brand is a great choice when you're looking to buy Kewaunee Safety Cabinets.
Our expert team at National Laboratory Sale knows that laboratories are more than just cabinets for your laboratories and laboratory furniture. Whether you're in need of laboratory cabinets in a single testing lab for a water treatment plant or an entire multi-million dollar research campus, the Kewaunee brand has the experience and the skills to help you through the process. We take pride in our project management skills, and the latest in technology to make sure that your laboratory is completed on time and on budget.
At National Laboratory Sales, we understand that planning, budgeting, designing, manufacturing, installing, and testing are all parts of the process of furnishing a laboratory. Our expert team is here to help along the process so you're not alone and to make the process as easy as possible. Let us answer any questions you may have about cabinets and furniture for labs!
---
Contact National Laboratory Sales today and let us know if you're interested in receiving more information about any of our used Kewaunee laboratory cabinets and laboratory furniture today!